Filter Content
Week 3 Term 3
Dear Community,
Two of our long-term staff members, Miss Jessica Dittmar and Mrs Vanessa Dunstan (both on leave this year) have resigned from Catholic Education, Canberra and Goulburn. Jessica has moved interstate and Vanessa moved earlier this year into a different career path. We congratulate them and thank them both on their many years of service at Good Shepherd ,and the hard-work, commitment and care they displayed. They will be missed.
Last week, a panel interviewed for new teachers to replace Vanessa and Jessica (two permanent positions), and three temporary teaching positions that are available in 2022. I congratulate and welcome the following:
Mrs Bethany Hawkes - currently the 'Leader of Learning' at Holy Family Catholic School in Adelaide, South Australia. Bethany has worked in a variety of Catholic Schools since 2002 and has taught from Years 1 to 6. She is a recognised 'lead teacher' and, as mentioned, is currently the 'Leader of Learning' providing leadership and coaching to support teachers at Holy Family;
Mrs Katie Lewis - currently teaching Pre-Kindergarten at Spin Kemp Christian Preschool in Ohio, USA. She has taught in a variety of schools and year levels since 1998 and returns to Australia after a posting;
Miss Jessica Manganaro - currently a teacher at St Mark's Catholic Primary School in Drummoyne, Sydney. Jessica has taught Year 4,5 and 6 over the past five years;
Mrs Theresa Bethune - currently teaching Year 2 at Good Shepherd and will continue as a full-time temporary teacher in 2022; and
Miss Tianna Park - currently teaching Year Six at Good Shepherd and will continue as a full-time temporary teacher in 2022.
COVID Update
Good Shepherd and Catholic Education continue to take advice from health authorities in relation to COVID-19. The Catholic Education Office has a team that is actively monitoring the COVID-19 situation as it develops, paying particular attention to local hotspots and organising support for schools where required. Good Shepherd is practicing all safe hygiene practices in line with government advice. We understand that the situation is fairly fluid and we will communicate directly with you should there be any important changes in relation to our school operations in the coming weeks.
Our staff are prepared if we must do remote learning.
We remind all families that your child is unwell, they should not attend school.
Please ensure that anyone who presents with COVID-19 symptoms in your family is tested. We request that all parents sign into the CBR Check In App upon arrival at the school.
Athletics Carnival cancelled
Unfortunately, our annual Athletics Carnival planned for this Friday must be cancelled. The wet weather and grounds closures/bookings are preventing us from hosting this event and we are running out of time to submit our athletes to compete at the North Canberra Athletics Carnival.
Teachers will run events when they can during PE classes in the next week and we will hold finals for the top runners and long jumpers in each age group to select our students for the North Canberra carnival.
Our Athletics Carnival is always a great community day and we are very disappointed we cannot host this. Thanks for your understanding.
Hats back on next week!
The weather must be getting better!! Hats back on from next week!
We are an ACT SunSmart School and all students are required to wear hats at school between August and the end of May. Please spend the weekend digging out those hats or purchasing a legionnaires style hat from our front office. Remember, "No hat, play in the shade".
Try July feedback
Over the past 3 weeks we have trialled a swap of play and eating times. Our students have been playing first and eating following their play time. We are currently seeking feedback from staff and students and would appreciate your thoughts as well. Please take a moment to answer 2 short questions in the following survey.
Try July feedback
School rules
Two of our school rules are 'be kind' and 'be respectful'. We speak about these rules consistently with our students and staff, and expect all community members to follow these rules.
We have had too many incidents recently where parents have been aggressive and/or rude to office staff on the phone or at the counter. We remind you all to please be courteous as we are doing our best to care and support your children. Thank you for your understanding in this matter.
Wishing God's blessings on you and your families,
David Austin
Principal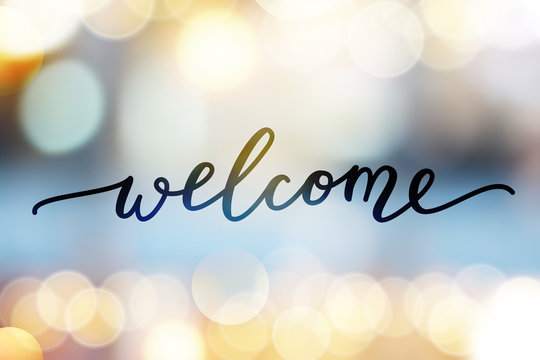 Congratulations to Giam in Year 3 who was received into the Catholic Church at Mass on Sunday 18th July. It was a lovely occasion with Giam's family and the parish. We pray for Giam and his continued journey with Jesus.
Congratulations to 5 Weier/Oswald who receive the Class Collector award for this week!
Each time you head to the shops, pick up an item from the list below and make a weekly donation. One of the best lessons we can teach our children is to give generously.
Sacraments of Reconciliation &
First Eucharist - Precious Memories!
This weekend at Mass, children preparing to receive the sacraments of Reconciliation and Eucharist will bring forward their Precious Memories ribbons. A reminder to parents to spend some time this week sharing your precious memories with your children ready for Mass this weekend.
Masses are at Holy Spirit Parish on Saturday at 5pm or Sunday at 8am, 9:30am or 5pm.
CHANGE OF DATE "Archdiocesan Women's Taskforce Dinner"
The Mary Magdalene dinner has moved to the post-COVID lock-down date of Friday 3rd September, 6.30pm at the Southern Cross Club, Woden. Current tickets remain valid for Friday 3rd September. If you require a refund, no problem, contact elisabeth_doherty@hotmail.com or ring 0432 608 310. Limited tickets still available. Three course meal $65. Bookings essential at http://bit.ly/MaryMagdaleneDinner
| | | | | |
| --- | --- | --- | --- | --- |
| Kindergarten | KD - Eddie P | KE - Agam T | KF - Alexandria B | KM - Panyin A-T |
| Year 1 | 1Co - Bodhi W | 1Cu - Trisha R | 1MB - Joshua H | 1M - Finnan G |
| Year 2 | 2B - Siobhan C | 2H - Bella D B | 2K - Ashley J | 2TC - Brooklyn J |
| Year 3 | 3G - Jayden W | 3Th - Avinav B | 3To - Grace A | 3Z - Ryan H |
| Year 4 | 4GB - Daniel J | 4Rob - Elijah S | 4Rou - Oliver M | 4S - Emilia E |
| Year 5 | 5A - Ashton C | 5CT - Hailey H | 5D - Katarina J | 5WO - Jot D |
| Year 6 | 6K - Cooper L | 6N - Melody T | 6Pa - Luiza G V | 6PO - Olivia P |
Defence Kids club
DKC for K-2 will be in the K-1 break out space at lunch time on Tuesdays.
DKC for 3-6 will be in the Year 6 Breakout space at lunch time on Thursdays.
Defence children are encouraged to bring friends to the club.
Clothing Pool
The clothing pool has
an abundance
of winter jackets in size 4, 6 & 8 in case you are needing spares.
Feedback...
We always welcome feedback, so please email gscouncil1gmaill.com or make contact with a council representative.
Our current Community Council Members are:
| | |
| --- | --- |
| Chair | Erin Burrows |
| Deputy Chair | Jodie Herbert |
| Treasurer | Kendall Morrison |
| Secretary | Erin Anderson |
| Members | Kathy Falaras, Gertrude Mutsinze & Christie Bibo |
| Staff Reps/Members | David Austin, Melinda Hall-O'Brien, Charlotte Fitzpatrick, Father Mark Croker |
20 years anniversary cookbook - please contribute
DON'T MISS OUT!
During 2022 we will be publishing a school cookbook collection of recipes to celebrate 20 years for our Good Shepherd Catholic Primary School (2002-2022).
We invite all present and past families, parishioners and staff to contribute a recipe or two https://cc.recipes/goodshepherdamaroo
There will also be opportunity for page sponsorship and advertising - more details will come about this.
We look forward to your culinary contributions.
We are so blessed to have some very talented knitters in our Good Shepherd community.
Thank you so much to Margaret and Betty for knitting these very special bears for our Seasons for Growth program. The bears have coats in different colours to represent the changing the seasons. The children attending the Seasons program are so impressed with the new bears and very grateful to have the bears joining them in their special groups.
When we practice random acts of kindness, it releases positivity: We feel better and the recipients of our acts feel better, which then makes them more likely to be kind to other people.
A random act of kindness such as a thank you or a special note can brighten your day. To know that you have been thought of, are loved or be shown kindness can mean the world to you.
Here are some notes you can print to put in a lunchbox or on a pillow to brighten a special someone's day.
Did you know Canberran households waste thousands of dollars every year by throwing away food that could have been eaten?

Sign up to the three-week Food Waste Challenge for a step-by-step recipe to reduce food waste in your household.

Plus, the first 1500 ACT residents that complete the challenge, including the final survey, will be eligible for a $30 IKEA voucher.

act.gov.au/foodwaste